Rental property viewing checklist

There's more to finding the perfect home than viewing photos of the rooms and the layout online, you have to create an apartment checklist, too!
Home touring isn't only for getting a sneak peek into what life could be like living in that space - it's about making sure that space is secure, livable and in all-around good condition. Don't sign the lease simply because of the general appeal or square footage – you need to carefully inspect your potential home (just as you would when buying) so you don't end up with a poor deal.
That's where At Home'sapartment-viewing checklist comes in. Whether it's your first relocation or fifth, this article might contain some useful, even crucial stages you should not miss. Just remember these tips the next time you're touring an apartment with a reserved or little too talkative landlord.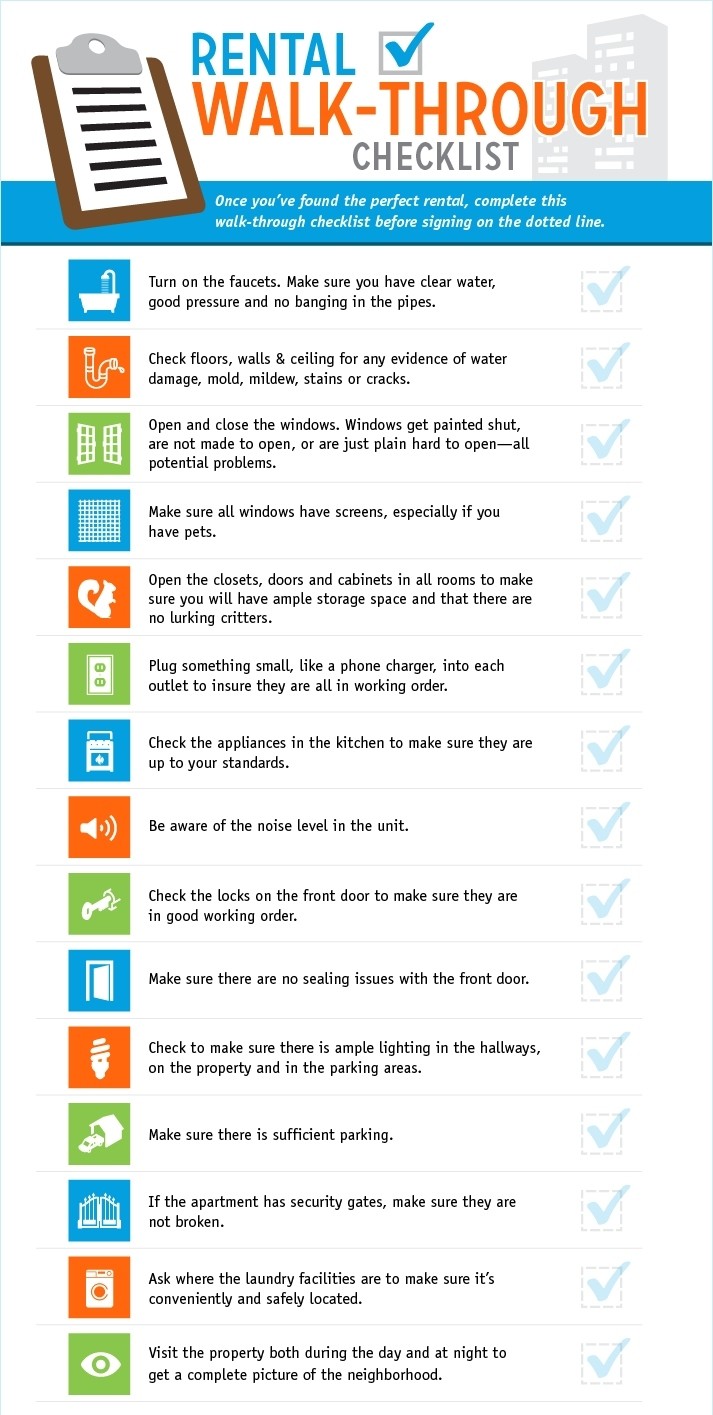 source: rent.com
A few More questions to ask

How do I pay rent? Can I pay by cash or bank transfer? Can I pay in devisa?

Are pets allowed?

Is the neighborhood safe?

How close is the nearest grocery store?

Is there enough room to store extra stuff?

Who do I call if something breaks within the apartment? How long does it take to get a response?